With 136 years of collective experience- we're uniquely positioned in the government affairs space as firm that is of a size that allows our clients access to, and service from every member of the firm.
Albert Balido
[Managing Partner]
Prior to forming Anfield Consulting, served as the Chief Operating Officer of one of the top trade associations in the State with over 3000 consumer attorney members. During his time with the Florida Justice Association, Albert worked as a Legislative and Executive branch lobbyist while also heading up their overall political and legislative operations.
Since 2002, Albert has been at the forefront of lobbying some of the most contentious legal issues on behalf of Florida consumers and helped the association accomplish many of its most important legislative victories and passed several bills on their behalf.
Albert also has worked for the Florida Medical Association as a lobbyist and political consultant. While at the FMA, Albert tackled some of the biggest issues facing the healthcare industry including managed care and scope of professional practice issues.
Albert also served as a staff member in the Florida House of Representatives. During his six-year tenure in the Legislature, Albert had direct involvement in the development of public policy on a wide scale, primarily focusing on healthcare, children and families, local government and budget issues.
Albert holds a B.A. in History from Auburn University. Albert continues to advise a wide range of clients, both public and private. Albert brings over 27 years of legislative and political experience to Anfield.
Frank Bernardino
[Partner]
Prior to the acquisition by Anfield Consulting, was the Managing Member of the WREN Group, Inc. a water resources and environmental consulting company, serving both public and private clients.
Frank has over 27 years experience working on water and natural resource management issues in Florida. He holds a Masters Degree in Biology and a B.S. degree in Environmental Studies, both from Florida International University. Frank applies his knowledge of the environment derived from years of field experience as a research assistant or principal investigator of studies of the amphibians and reptiles of Everglades National Park.
His policy experience includes wetland planning and regulatory work at Miami-Dade County's Department of Environmental Resources Management and lobbying for the South Florida Water Management District.
Widely recognized as one of the most effective lobbyists in Tallahassee, in December of 2004 he was presented with the Florida Senate's prestigious "Medallion of Excellence" by President Ken Pruitt, "for his dedicated service in protecting Florida's natural resources."
Frank is best known for his work in securing funding support for water management initiatives which have enabled local governments throughout the State to accelerate their implementation of key water supply, water quality and environmental restoration projects.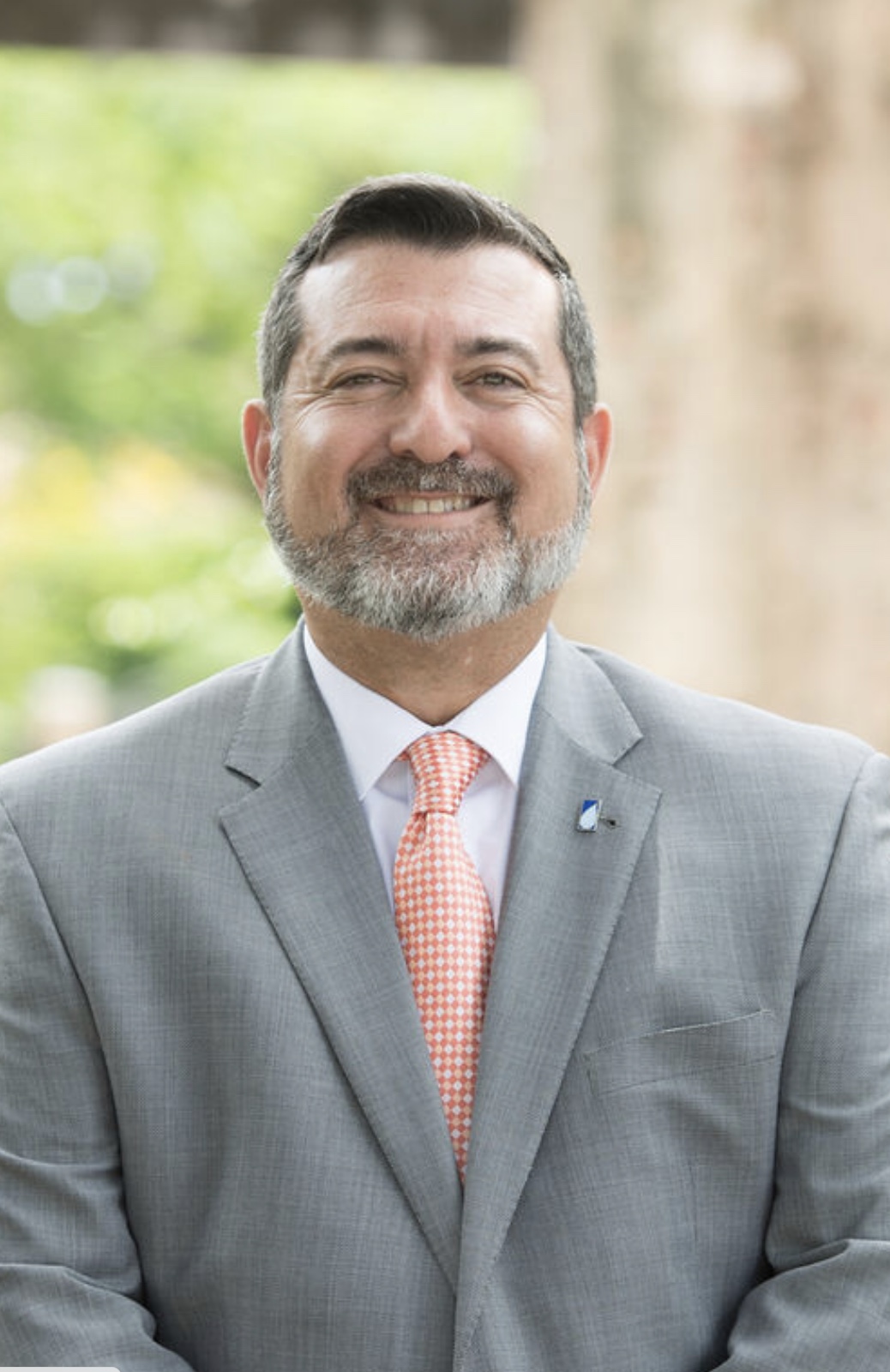 Edgar G. Fernandez
[Partner]
Edgar G. Fernandez has been working in the legislative and governmental arena for over 30 years serving in many capacities.
Prior to joining Anfield in 2015 he was with Miami Dade County for 17 years.
From 2007 to 2015 he served as the Senior Assistant responsible for coordinating the governmental affairs and policy development of all state and federal legislative and appropriations issues for the Miami Dade County Water and Sewer Department.
Mr. Fernandez from 1998 to 2007 also served as the Governmental Affairs Liaison and Assistant to the Miami-Dade County Manager which required coordinating county, state and federal legislative issues between the County Mayor, Board of County Commission, Office of Intergovernmental Affairs, other local governments and County Departments.
Also from 1998 to 2001 he was the Director of Public Affairs and Chief of Staff to two County Commissioners.
Prior to working for Miami-Dade County, from 1992 to 1998, he was the Senior Field Director for the Florida Medical Association, where he was responsible for all legislative, membership and political action issues for the Central, Southeast and Southwest Florida Regions.
Additionally, from 1989 to 1992 he was a Senior Legislative aide in the Florida Senate and House of Representatives.
In 2015 he retired from the U.S. Air Force Reserves where he served in both active duty and active reserves.
Natalie Schneider Fausel, AICP
[Partner]
Natalie Schneider Fausel has served over 20 years in the land use, water resources, and climate resilience fields. Prior to joining the Anfield team, she served as the Florida Director of Government Affairs for Renew Financial, a Property Assessed Clean Energy Financing (PACE) company providing funding to private properties for energy efficiency, renewable energy and wind mitigation improvements to their properties.
Recently, Natalie served as Palm Beach County's first Climate Change and Sustainability Coordinator leading the County's climate change and sustainability efforts including representation with the Southeast Florida Regional Climate Change Compact and working across departments to identify, prioritize, plan, develop, promote, and coordinate climate change and sustainability initiatives in the areas of water, energy, transportation, and procurement, to name a few.
Her experience further incorporates 9 years at the South Florida Water Management District including work in intergovernmental coordination, regional water supply planning, sea level rise and climate change issues, water conservation and alternative water supply, and policy analysis. From 1999 to 2006, she was also at the South Florida Regional Planning Council as an economic planner, the City of Hollywood as the Zoning Manager and Development Review supervisor, and Calvin Giordano and Associates, Inc. where she worked on large developments, DRIs, and providing local community development services.
Natalie holds a B.A. and M.A. in Marine Policy from the University of Miami and the University of Rhode Island respectively and is a member of the Palm Beach Planning Congress, American Planning Association, and Association of Climate Change Officers.
Our Extended Family
Sharon M. Trost
Sharon M. Trost, P.G., recently became an affiliated advisor and consultant to the Anfield Group after serving 35 years in various management and executive positions at the South Florida Water Management District (SFWMD). Most recently, she was The Director of Regulation.
Prior to that, she was Chief Information Officer and Director of Information Technology, Deputy Director of Operations Control and Maintenance Engineering and Director of the Everglades Storm Water Program. Sharon is widely recognized as a creative problem solver and an energetic program and project manager.
She is skilled at communication of technical issues, budget development, contract administration, staff management and negotiation. Sharon is very knowledgeable about the hydrology of South Florida and the Ecosystem Restoration Programs of the SFWMD.
Originally trained as a hydrogeologist, Sharon has a BS in Geological Sciences, (Lehigh University) an MS in Engineering Management (University of South Florida) and extensive Graduate training in Hydrology, Hydraulics and Water Resource Administration (University of Arizona). Sharon is a registered professional geologist (P.G.).
Richard Gentry
Richard Gentry is an accomplished attorney and consultant with vast experience with agricultural entities, national corporations, economic development councils, and local governments.
As an affiliated consultant and senior advisor to the Anfield Group, Richard brings his skills as a lawyer and member in good standing with the Florida Bar, which he has been a member of for 40 years, and has been a lobbyist in Tallahassee for over 30.
During that time, he was the General Counsel, as well as the Legislative Counsel, for the Florida Home Builders Association for 24 years. He enjoys a good working relationship with many members of the Florida House, Senate, and Cabinet.
Richard is well regarded in the Legislature for his knowledge of land use and local government issues, particularly in the representation of his clients on environmental, transportation, and funding issues. Richard is a graduate of Leadership Florida and enjoys many contacts around the state.
To reach out to us, or any of our team members- click the link below.